RM
Is it just me or is this holiday season hitting different? I've never heard Christmas music earlier or seen more Christmas decorations already up! It seems that everyone is having early cravings for holiday joy. If you're looking for some gift recommendations for (yourself) your loved ones, look no further! R&M is back with it's annual gift guide!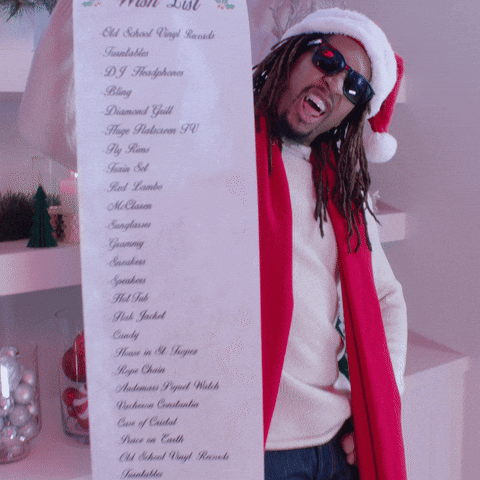 *adds that YSL mini bag I've been eyeing*
Here's your 2021 Revel & Motion Gift Guide:
Natrium Glycolic Acid Resurfacing Solution 8%
If you struggle with any texture-issues on your face you need this product. My sister owns this product, and I've been using it the past three nights and have noticed a significant change in the texture around my t-zone area. This exfoliating solution is formulated with 8% high-purity glycolic acid that helps improve uneven skin tone, fine lines, wrinkles, and pores.
This product is only $20 and they are currently having a 25% off sale on their website!!
Hands down, my favorite place to shop for a nicer occasion. Whether it's a wedding, bachelorette party, or you just want to look good af - this is where you get your dress! They're currently offering 30% off their entire site, so run!
*already got my birthday dress from FLL*
In my household, everyone has their go-to glasses that they continuously pull for beverages. When I was in Ireland, I got my dad a custom Guinness-pint and he uses it allll the time. Home Wet Bar is currently offering 10% off your purchase of $100+! Get yourself or your fam some custom barware for the holiday!
I've discussed Olaplex before on R&M but hear me out.... this company's products has seriously changed the health of my hair. I have used their shampoo, conditioner, hair protector serum, bond smoother, and hair oil for the past two years. Olaplex is beloved by hair stylists for a reason! Their products help repair hair at the molecular level, while at a reasonable price point!
The current Black Friday deal is a free No. 6 Bond Smoother with the purchase of two full-size Olaplex items. Your hair will thank you!!!
Starr Restaurant Group Gift Card
If you're located in Philadelphia, DC, NYC, Miami, or Paris... congrats! There's a Starr restaurant in your city! Starr restaurants are widely known in the Philly-area to be the best of the best. Starr restaurants offer a wide variety of cuisine options with great service/drinks. They offer online e-gift cards, which always serve as a great gift idea for a loved one!
Sephora Products
Here are my current favorite Sephora products if you're looking to try anything new! Here are my tried and true Sephora products that I can't recommend enough.
Tower28 cream blush is the BEST BLUSH I HAVE EVER USED. It's so creamy and blendable. I use shade Magic Hour, it's a rosy-nude shade. You can also use this product on your lips!
Olaplex 0 is the best hair treatment I've used in a minute. I combo it with Olaplex No.3 and my hair is as smooth as a salon-quality blow out afterwards. With any Olaplex product, follow the directions!!!
Ouai North Bondi perfume is my new signature scent. It's a floral scent with key notes of lemon and bergamot and I always get compliments when I wear it. Plus it's a high-quality perfume with a reasonable price!!
Sephora Eyeliner in white is just a cheap, simple product you should always keep in your beauty bag. One simple swipe on your lower lid instantly wakes your eyes up!
Happy holidays and I promise there's more R&M dating posts on the way! Thank you so much for all your support over the years, it means so much to me!